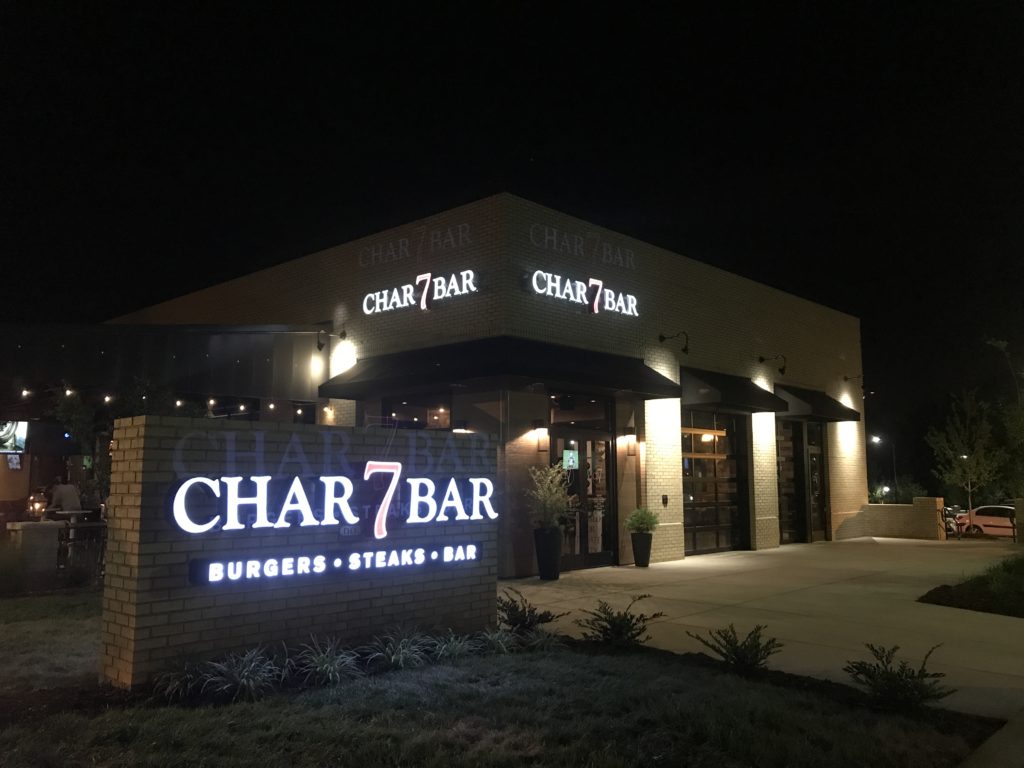 Just in time for football season, our friends at CharBar No. 7 have cracked the seal on their seventh store in Mint Hill. The neighborhood was clearly hungry — make that starving — for this one. And wait times haven't discouraged the dinner crowd we guess will become rabid lunch fans once those hours are set.
The CharBar team told the Mint Hill Times they credit, "the publicity and discussion on social media," for the overwhelming welcome in the neighborhood. (Stop it, y'all! We're blushing…) But, we're pretty sure the restaurant's rep for great steaks, burger, and AWESOME patios had something to do with it, too!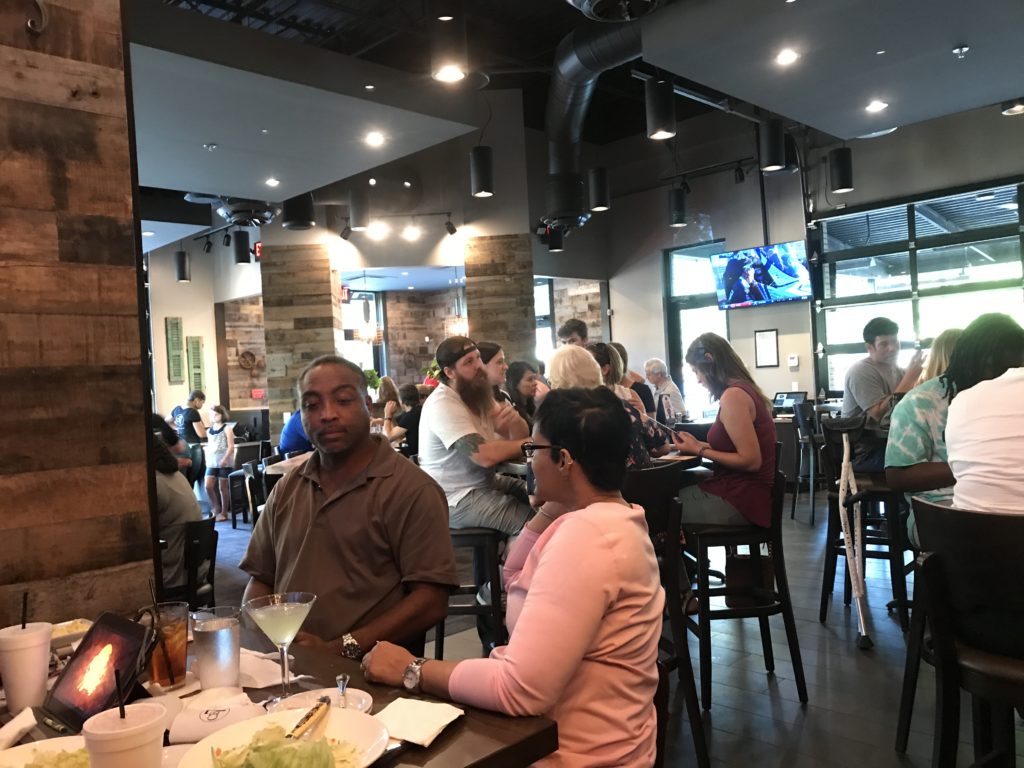 Reception to the new restaurant so far has been overwhelmingly positive. "The new CharBar No. 7 in Mint Hill is awesome," raves Mark Gildersleeve, citing factors like friendly and prompt service, hot and delicious food, and attentive management. "Mint Hill has a lot of places to get good food but there are very few places in Mint Hill that incorporate great food and a such a great upscale atmosphere."
With options for indoor and outdoor dining, a bar area, a diverse menu with great options for kids, and the best ways to watch all the big games, CharBar truly has something for everyone. "Just give us an opportunity. Come on in and check us out," says (General Manager Aaron) Sheets. "We're gonna make your experience worthwhile!"
— Mary Beth Foster, The Mint Hill Times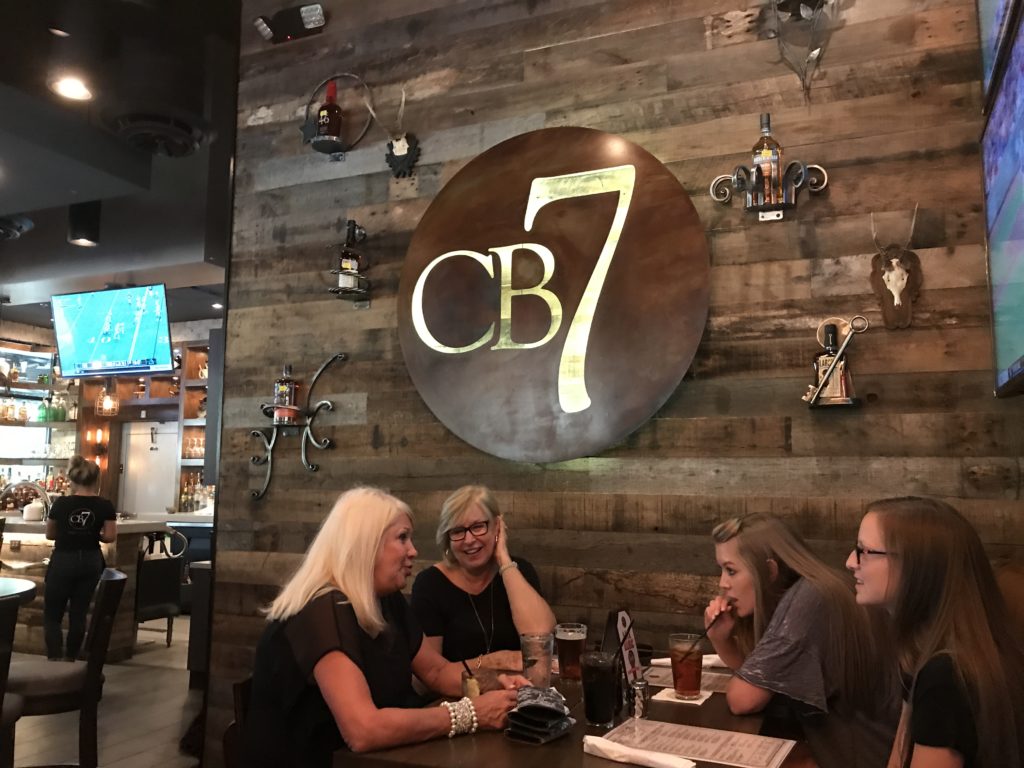 You know what they say about how to make a million bucks in the restaurant business? Start with two million. Well, Tyler Hager and the team have some kind of secret sauce that's grown CharBar from a neighborhood sensation to a regional hit. Yeah, he comes from a family that knows the restaurant business… but he knows the importance of relationships, a good start, and hard work in making CharBar a success.
And what about the menu? Tyler says you've GOT to try the French Dip. For us, we're all about kicking it on that big patio with a plate of wings!