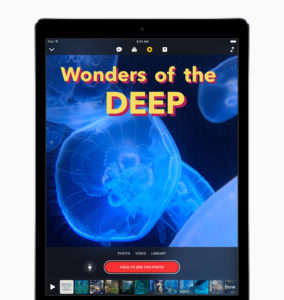 We're big fans of great little online and social media-friendly videos. And who isn't, really? Consumers are more likely to engage with visual content – particularly video, recall the product, service, or message, and more importantly, share it. And the better, well-produced stuff sure helps marketers double down on an investment in visual content. Let's be real. Shaky, handheld video just won't cut it any longer.
Breaking news and other live content aside, Apple promises its new app, Clips, will soon make it easer to create, produce, and post better-looking videos right from our iPhones. Rolling out to iOS types in April, Apple's news release says Clips will be, "fast and fun" for iPhone and iPad users to create and share video.
The app features a unique design for combining video clips, photos and music into great-looking videos to share with friends through the Messages app, or on Instagram, Facebook and other popular social networks.
Clips also introduces Live Titles, a breakthrough feature that lets users create animated captions and titles using just their voice. Fun effects including comic book filters, speech bubbles, shapes and full-screen animated posters help bring out the personality in videos made with Clips.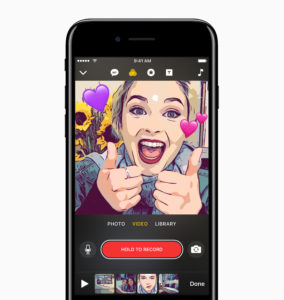 It's this Live Titles thing we're most excited about. But here's hoping it translates more effectively than Siri sometimes does. Or prepare for Live Titles to take #damnautocorrect to the next level.
As our professional photography pals are quick to point out, sometimes less is more in the editing and add-on categories. A video jammed full of filters, text, stickers, and emojis might be fun for middle schoolers, but as a marketing tool, take care. Just because you can use all of the bells and whistles doesn't mean you should. We'll wait and see.
What it won't do? Clips, or any of the hundreds of video editing apps available can't make up for lousy lighting and poor audio quality. Well-conceived video or other visual content that's true to your brand, put together well, and relevant to your audience is a beautiful thing. If Clips can make something good great, and easier to achieve, then bring it on!
# # #
http://www.apple.com/newsroom/2017/03/apple-introduces-clips-the-fun-new-way-to-create-expressive-videos-on-ios.html